WHAT YOU HAVE TO LOOK FORWARD TO AT ITW
At ITW, no two days are the same, and you can have a say in how you work. We offer the perfect foundations for this, supporting you with a friendly business atmosphere from the day you start your apprenticeship to the day you retire.
Swipe through the benefits that all our employees enjoy and use to build a successful professional future for themselves.
#proudtobeITW

– the apprenticeship tailored to you
You know you've chosen the right career when you look forward to every day at work. We offer five different apprenticeships that can give you exactly what you are looking for. Do you want to build and repair things with your hands? Are you fascinated by logistics? Or do you want to be the one pulling the strings in the office? Whatever you choose, ITW can open every door. You can train to become a process mechanic, tool mechanic, mechatronic technician, logistics specialist or industrial manager.
Use the hashtag #proudtobeITW on LinkedIn, Instagram and X/Twitter to find out what it's like to be part of ITW.

OUR APPRENTICESHIPS
Process mechanic for plastics and rubber technology: be the one who makes our products
As a process mechanic for plastics and rubber technology, your job will be to create our products. Working mostly with rubber and plastic, you will fit and operate our production machines, and ensure that every component meets our quality benchmarks. But you will also help shape the production processes in order to create the best-possible product. Your superpower: diligence.
Tool mechanic: be the one who finds solutions
Are you good with your hands? Have you ever solved a problem with clever handiwork? Then this apprenticeship could be perfect for you. Here you will learn the skills you need to both advance in your career and fix things at home. As a tool mechanic, you will repair and service our injection molding machines, as well as making spare parts. You will turn metal into products through a combination of milling, turning, filing and drilling. Your superpower: precision.
Mechatronic technician: be the one who talks to machines
Do you love the power of metal, air and electricity? We will train you into an expert in pneumatics, metal processing, hydraulics and electrical engineering. You will learn how to service our machines, as well as how to build, maintain and repair our automatic assembly lines. Our mechatronic technicians are the heroes of our factories, as they are the ones who keep everything going. Your superpower: your feel for machinery.
Logistics specialist: be the one who controls the warehouse
Is your place a mess? Of course not. You're on top of everything and know where everything is. Why not do the same in our warehouse and make sure that every part and product gets to where it is needed? Your job will be to pack, store, prepare, inspect, commission, label and much more. By the end of your apprenticeship, you will prefer driving a forklift to your own car. Your superpower: staying on top of the big picture.
Industrial manager: be the one who pulls the strings
Without support from the office, our production lines would grind to a halt. Your job will be to receive offers, manage projects, communicate with customers, create invoices, share information and much more. But this is much more than a regular office job. You will take responsibility for a range of tasks in a job where no two days at the same. Your superpower: organization.
IT specialist: be the one who manages our systems
If your heart beats for hardware and software, and making sure that they work together perfectly, then this apprenticeship is for you. As part of our dedicated IT team, you will help create an efficient IT infrastructure and get the most from our systems. Rest assured that there will always be plenty to do. You will be responsible for a range of tasks and work independently on the systems assigned to you. Your superpower: your IT expertise.
Industrial engineering dual study program: be the one who sells our products
This study program is perfect for natural salespeople like you. Working closely with our sales team and colleagues from various departments, you will deepen both your academic knowledge and your expertise in technical sales. You will then be able to use this knowledge in various tasks throughout our business. This is a job that is challenging and rewarding in equal measure. Your superpower: your business instinct
ITW's TRAINING SITES IN CREGLINGEN AND ENKENBACH
Our plant in Creglingen is located close to the cities of Nuremberg and Würzburg in Bavaria. Based at a nearby industrial park, the facility employs around 170 people. Our staff work on a total of 166 injection molding machines with clamping forces of between 30 and 140 metric tons, as well as 45 assembly machines. They produce fastening and connector elements for all leading automotive brands and the supply chain.
Our plant in Enkenbach in south-west Germany is located on the edge of town. Here, our 171 employees produce flawless products for our automotive customers using 106 injection molding machines with clamping forces between 50 and 320 metric tons, along with 34 assembly machines.
YOUR CONTACTS FOR APPRENTICESHIPS AT ITW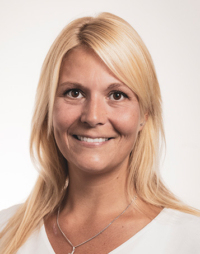 Nadja Faul
Nadja Faul at our plant in Creglingen looks forward to receiving your application and answering any questions you may have. She has gained a great deal of experience at various different companies, and supports our apprentices with her impressive HR expertise, an open ear and a big heart.
"Do you want to become part of our team? I can't wait to receive your application and show you our company. Drop me a line and discover what makes us special!"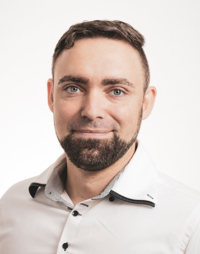 Thomas Hahn
In Enkenbach, Thomas Hahn is ready to provide whatever help you need. He is happy to answer any questions and will give your application the time and attention it deserves. He has been part of the ITW family for many years, and can give you the best possible support before, during and after your apprenticeship.
"After having been here for so long, what I love most is the incredible team. I'll make sure you feel at home from day one and can develop to your full potential. Simply send your application!"
We offer apprenticeships that will help you get your career off to an incredible start. Start the application process today and become #proudtobeITW!