Reliable fasteners for safety and comfort within vehicle interiors
Our connecting elements improve the safety and comfort of vehicle interiors.
Automotive fasteners contribute to a coherent appearance in vehicle interiors thanks to various designs and material possibilities. Our fasteners can secure both panelling and strips in the interior, as well as securely connect carpets and seats to the vehicle body.
A balance of simple and easy assembly as well as high holding forces are a key feature of our fastening system.
Areas of application for ITW vehicle interior fastening solutions
Plenty of materials, devices and components used in vehicle interiors require fixed connections in order to be functional and safe. This is why we offer a wide portfolio of fasteners. You can rely on our solutions for both universal use and special tasks. Our fastening solutions can be developed for your specific application and are generally easy to install and have a high holding power. We can design, for example, Panel Clips, Grommets, Routing Clips, Screwless Fasteners, U-Nuts, Bodywork Anchors, Airbag Clips, Cargo Fasteners and much more. For this, we provide different designs for fasteners within the same applications.
Door panels and mechanism
Heartflex 3-lobe Clip:
Designed to attach panelling. This clip builds up optimal tension and, thanks to the three lobes, offers positional accuracy, tolerance compensation, holding power and stability during assembly. With metal, plastic or aluminium supports, this clip is very easy to maintain.
Heartflex 2-lobe Clip:
The Heartflex Clip with two lobes was developed for good tension build-up, tolerance compensation, holding power and stability. This clip particularly shows its advantages when used for metal carriers.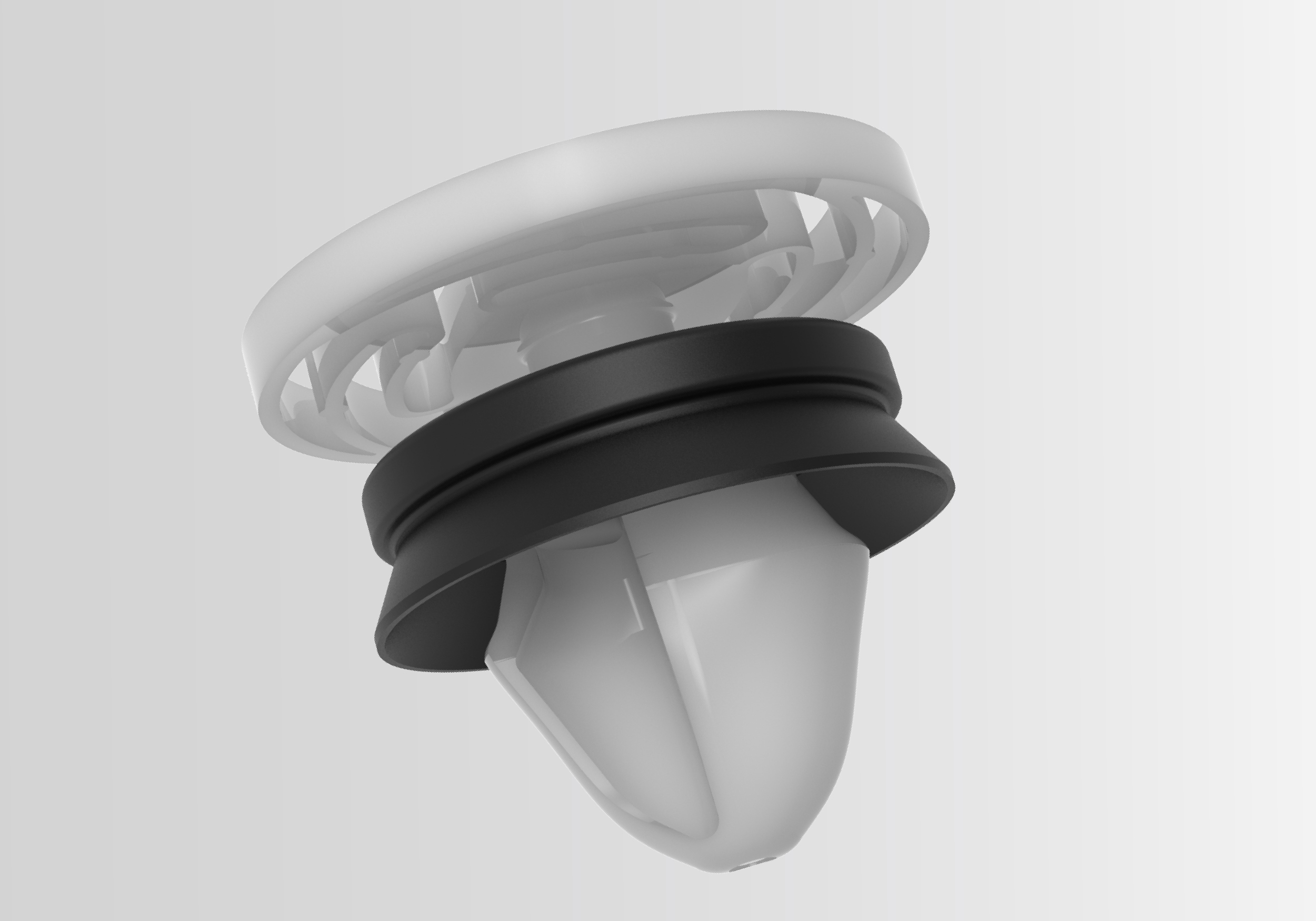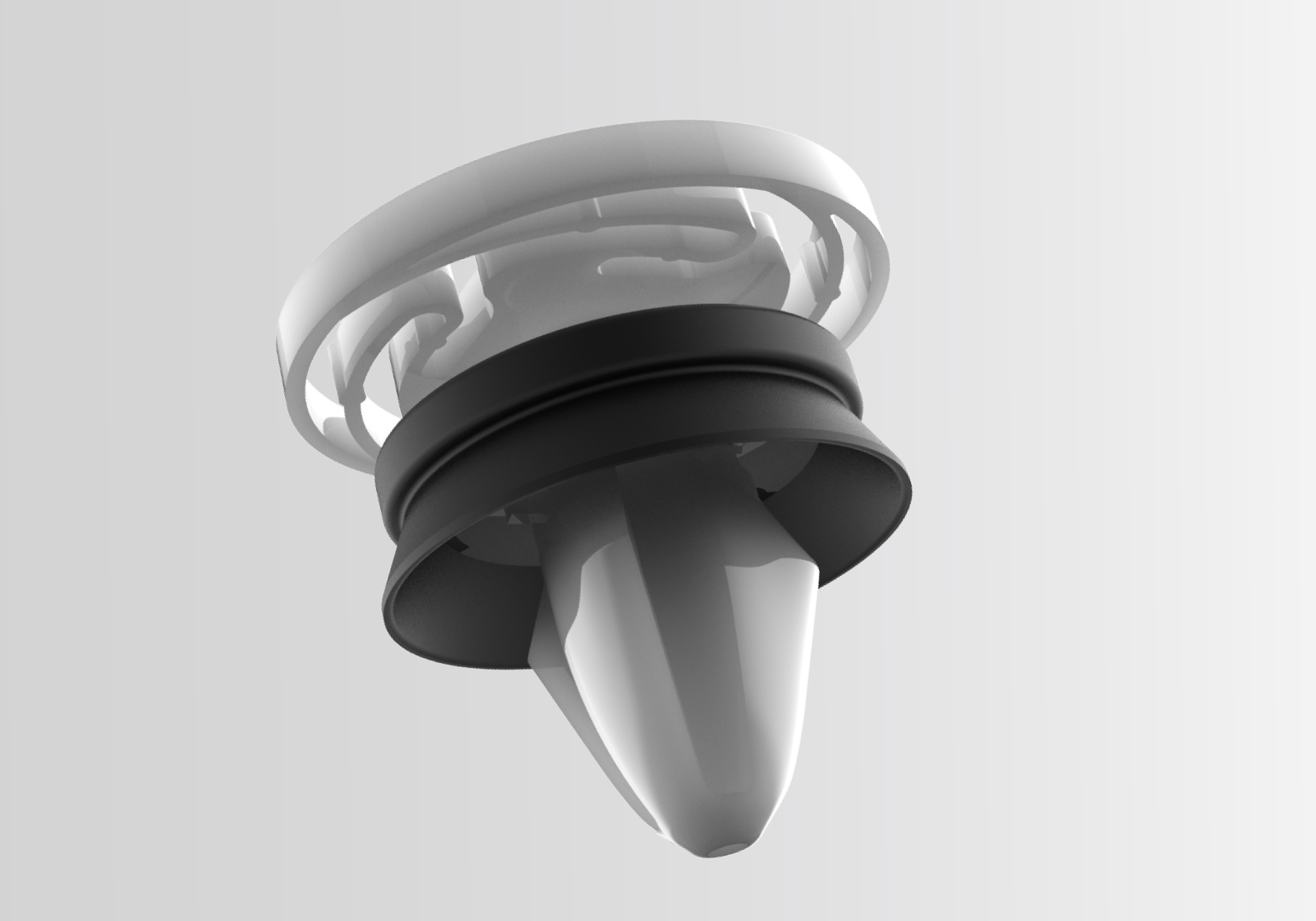 Door Panel Clip:
This universal clip for door panels was designed by us to ensure reusability with almost constant retention forces. Maintenance and repairs are made easier because this fastener can be reused. The panel retaining clip shows its strength with its good retaining forces on door panels of different sheet metal thickness and hole tolerances of installation holes in sheet metal.
Door Crash Clip:
This clip attaches into the door, providing metal threads for attaching the door panel. The solution has a sealing function: the soft rubber lip on an additional plastic part protects both screws and holes from splash water and moisture.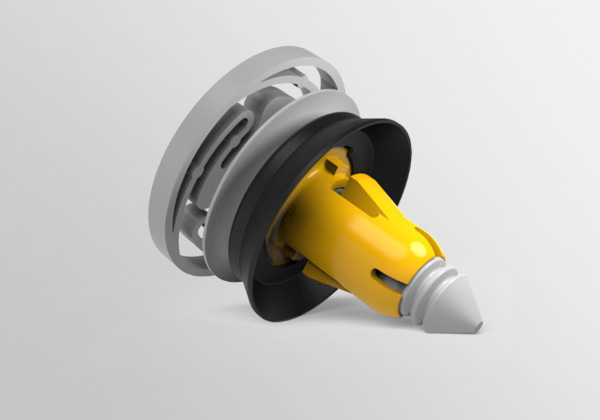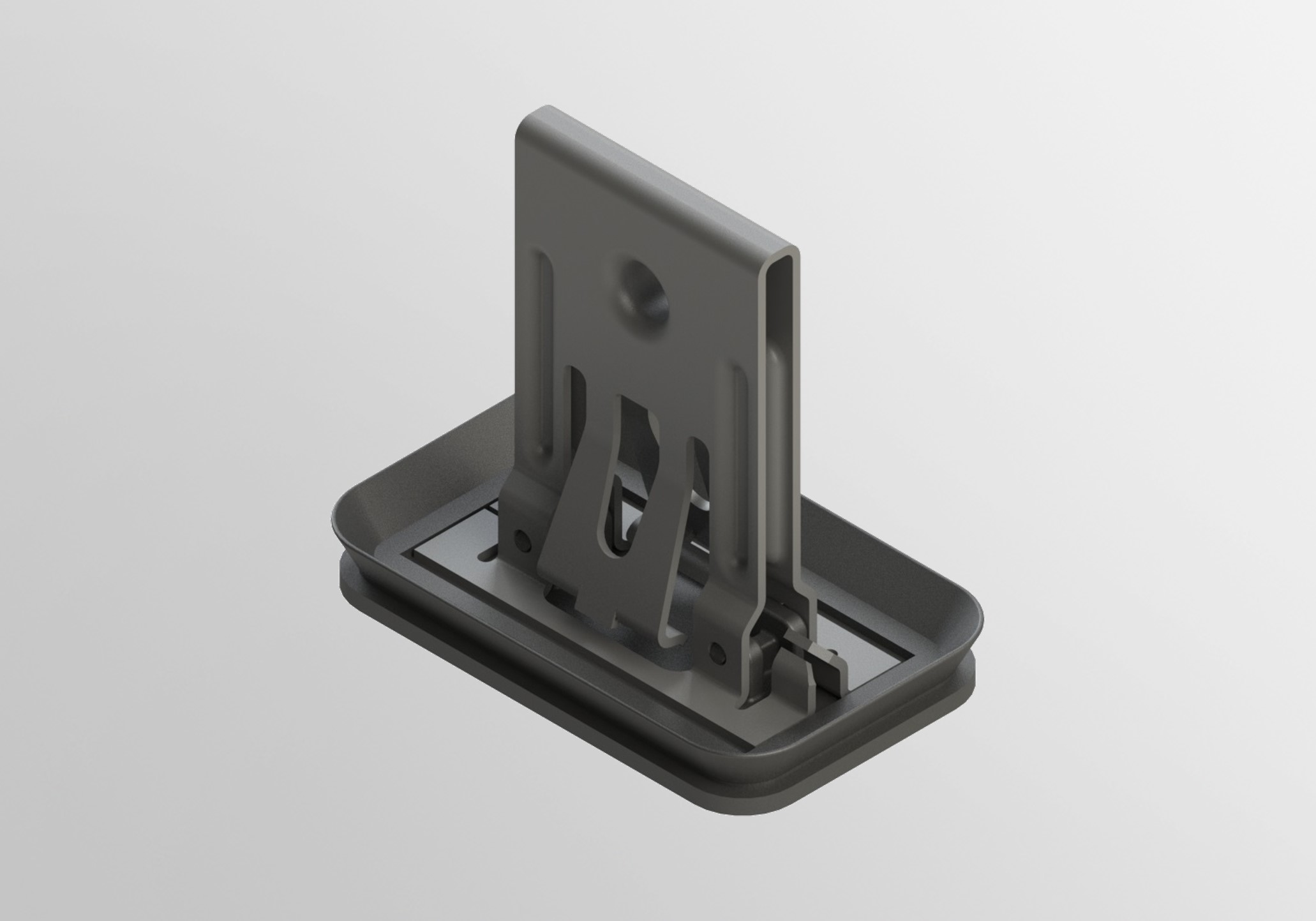 Nutplate Door Striker:
Our Nutplate Door Striker Fasteners offer a light, strong fastening with tolerance compensation for the integrated door modules. Without using any weld nuts, the welded and fixed plates are reusable if the screw is damaged and offer optimized vibration resistance. The Smart-Joint technology helps to create a strong connection between the elements to avoid loosening of the screw during its service life.
Door Hinge Nutplate:
These components offer a lighter weight door hinge attachment. This is made possible with the use of thin, weldable and heat-treated steel alongside the elimination of traditional welded threaded nuts and its integral weld rivet. The achievable weight reduction is about 50% (when compared to traditional solutions). These reinforcement plates are designed for a fully automated setting process in production lines.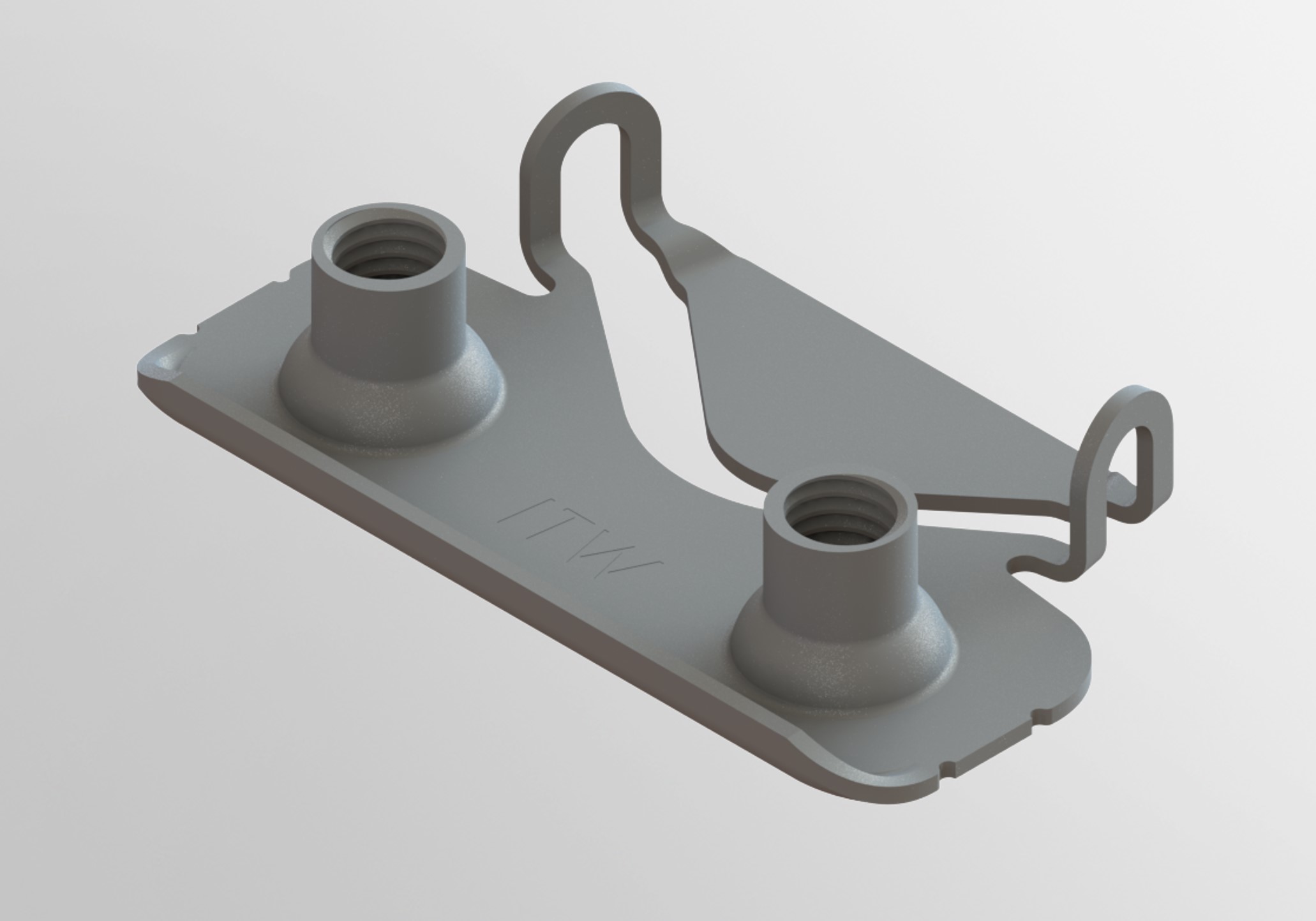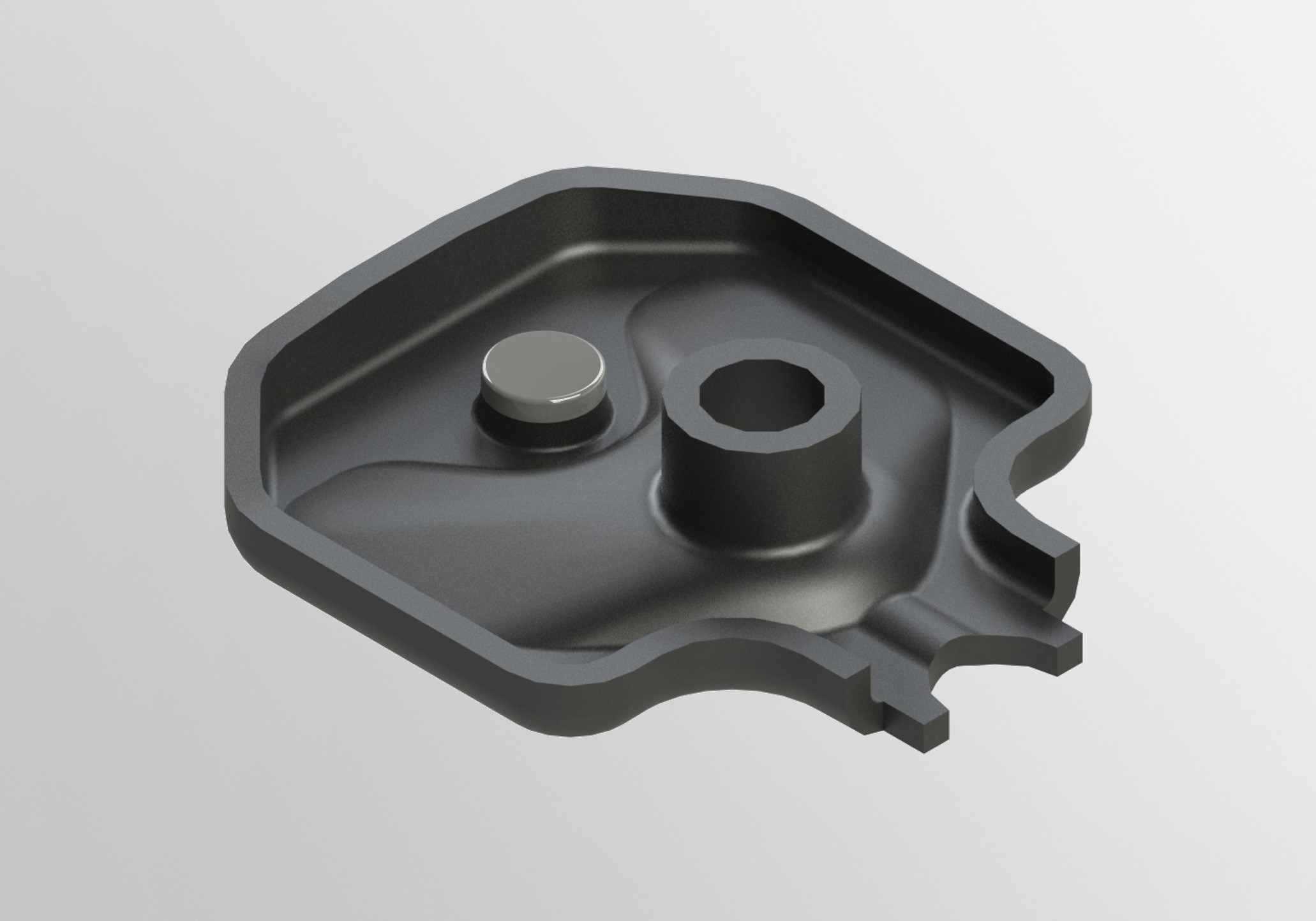 Door Hook Welded:
Our Door Hook Welded fasteners are another fastening solution for door panels. The cladding panel is hung either in the door module or door structure using the welded-on shoe attachment and then fastened with screws on the door handle area. There are different versions of this fastener with different welding area geometries and colours to form a Poka-Yoke element as well as to easily visualise different fastening directions.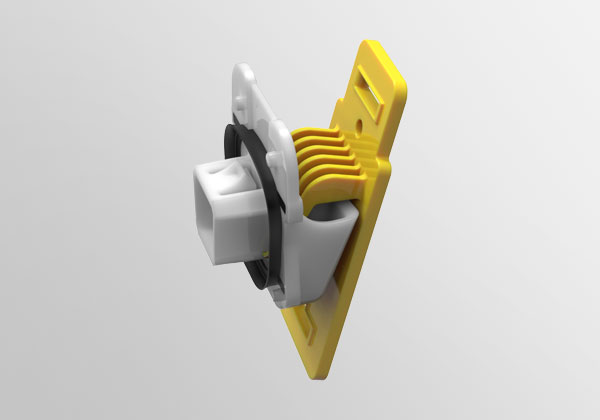 Carpet clip:
The carpet clip manages to be both sturdy and aesthetic. Its colour can be adapted to the interior design of the vehicle. This mounting solution consists of four elements that are connected to form two brackets. These in turn create a reliable attachment of floor mats to the interior floor. In total, this solution is designed not only to keep floor mats in place but also for quick release and reattachment by the vehicle user.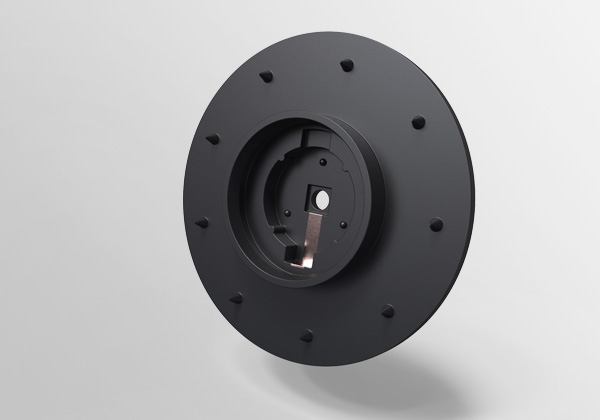 KwickOn:
The KwickOn principle is a fastening solution that only has to be pressed onto a welding stud and not screwed in. This not only shortens the assembly time, it also reduces the amount of necessary assembly workers. Due to high holding forces, stability is ensured. Should disassembly ever be necessary, this can be achieved easily and non-destructively.
Curtain Airbag Clip:
Developed to enable quick installation in the vehicle and to also withstand high loads when the airbag is deployed. The Curtain Airbag Clip also includes optional functions for verification and traceability, allowing verification of correct installation by a camera system. The result? Elimination of the need for additional human controls.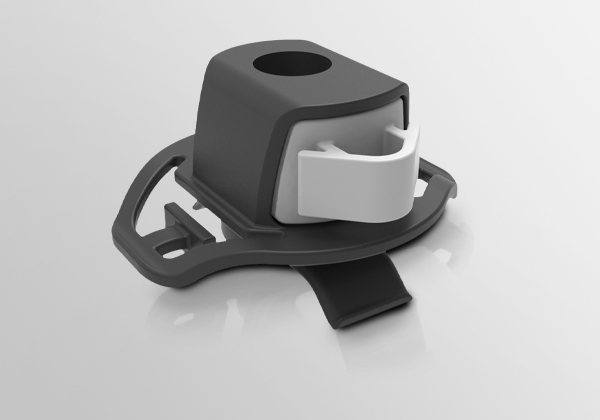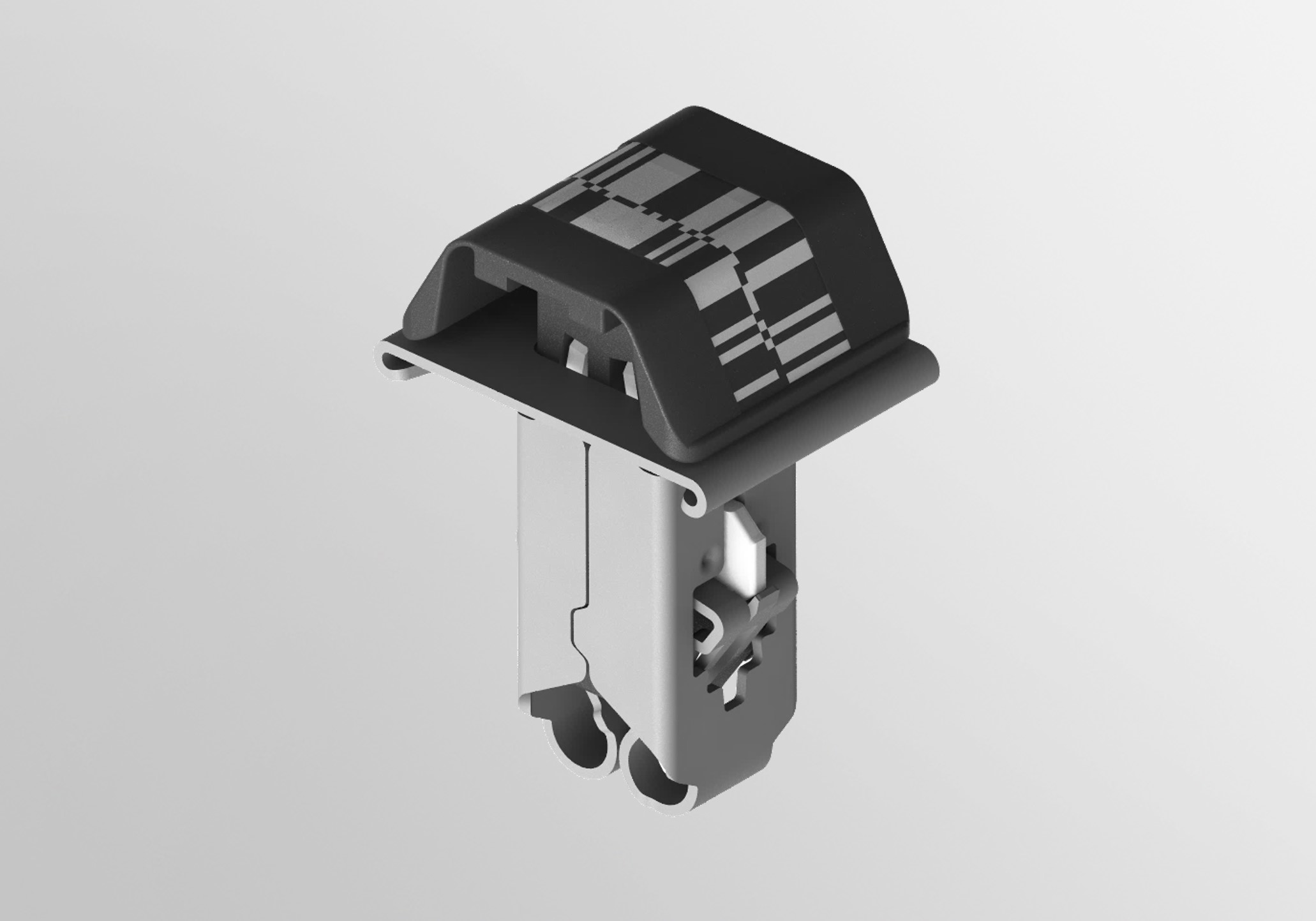 Luggage and Cargo Rings:
For the car and van market, we offer a wide range of Luggage and Cargo Rings . They meet high mechanical requirements and are provided with various coatings, pre-assembled bolts, spacers and/or plastic covers.
Crash Clip:
This clip is an innovative new ITW development. It keeps both fairings and panels securely in place, even in the event of a crash.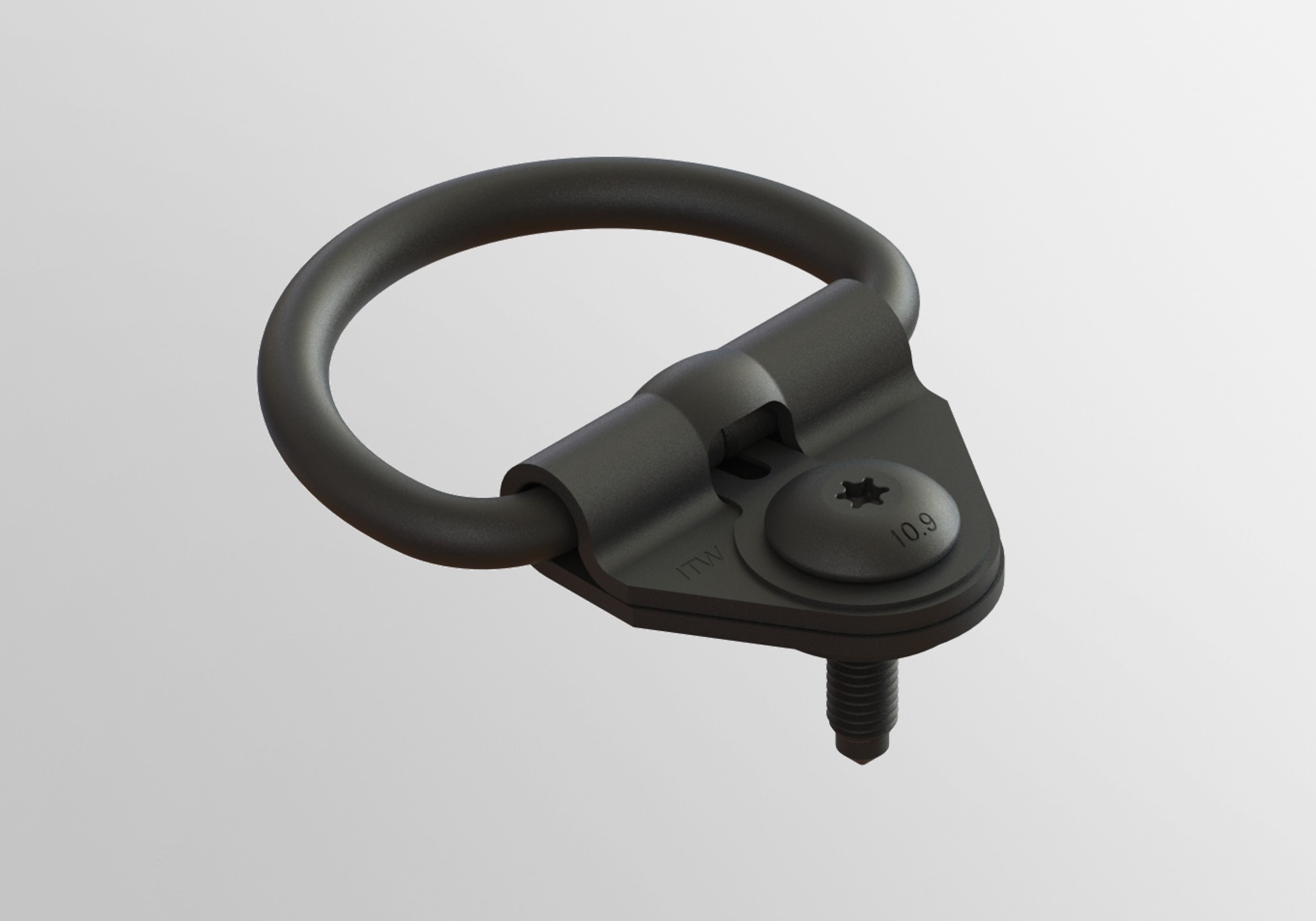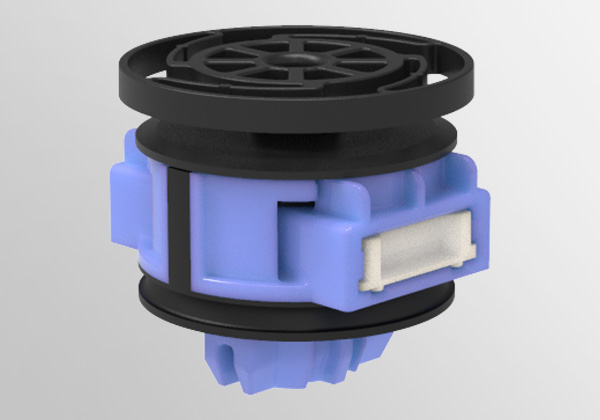 Innovations from ITW Global Fasteners
Torsion Clip with Lever for low door panels
The Torsion Clip with Lever was developed for low door panels. Despite the limited space available in these situations, the plastic fastener is easy to assemble and disassemble. The door panel is kept in place reliably and securely.
Assembly time reduction – Simple snap-in assembly

Ergonomic – Designed for low insertion force with feedback through clicking sound

Robust – High holding power

Reusable – Unlimited reusability without deformation of plastic

Versatile – Available in a variety of different designs for a multitude of applications
Assembly and disassembly:
For installation, the quick fastener is simply pushed into the corresponding hole in the metal frame of the door and clicked into place.
To remove, the clip is loosened via a small slot in the door panel using a screwdriver. If the small lever is pushed upwards, the panel becomes detached from the door.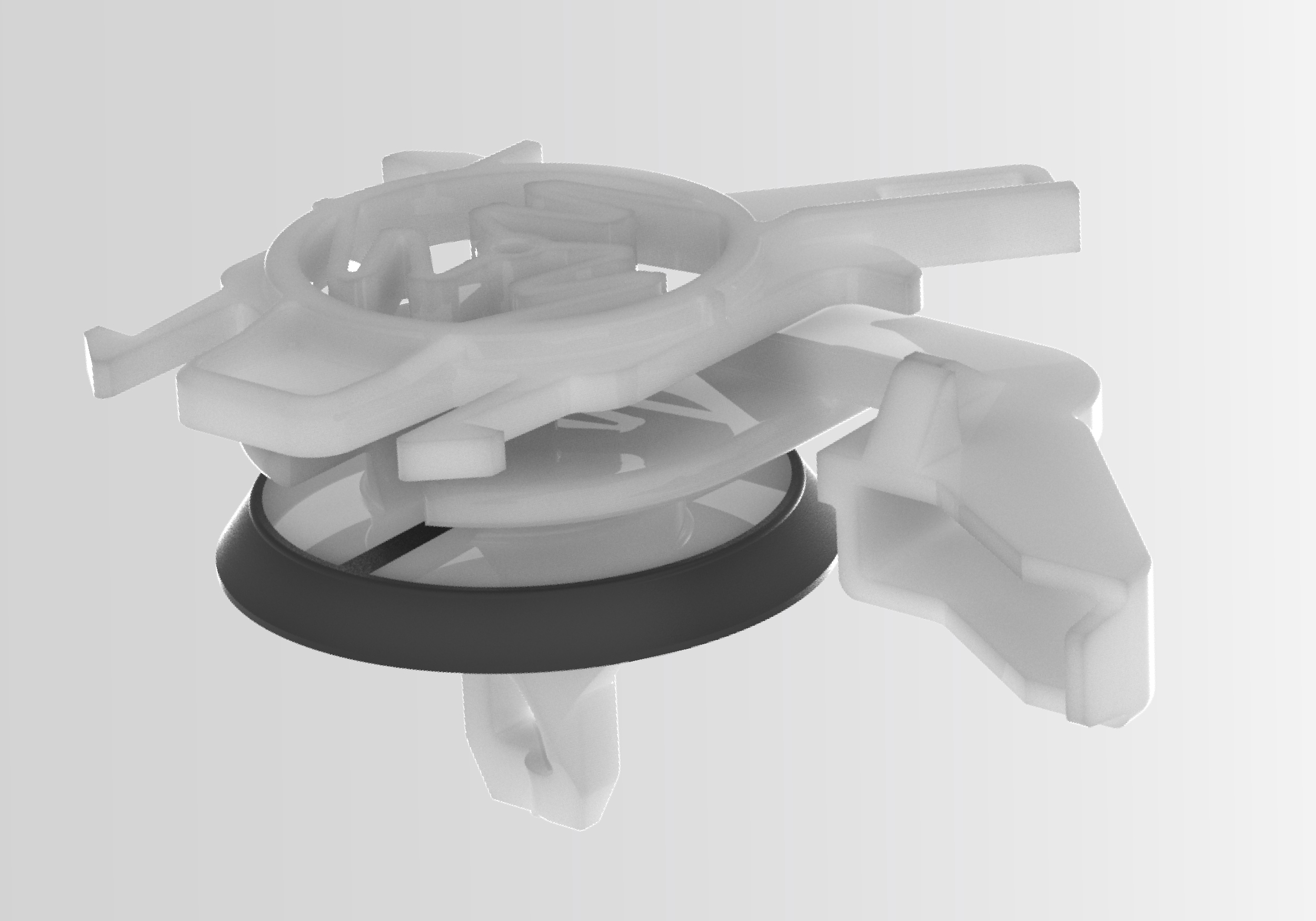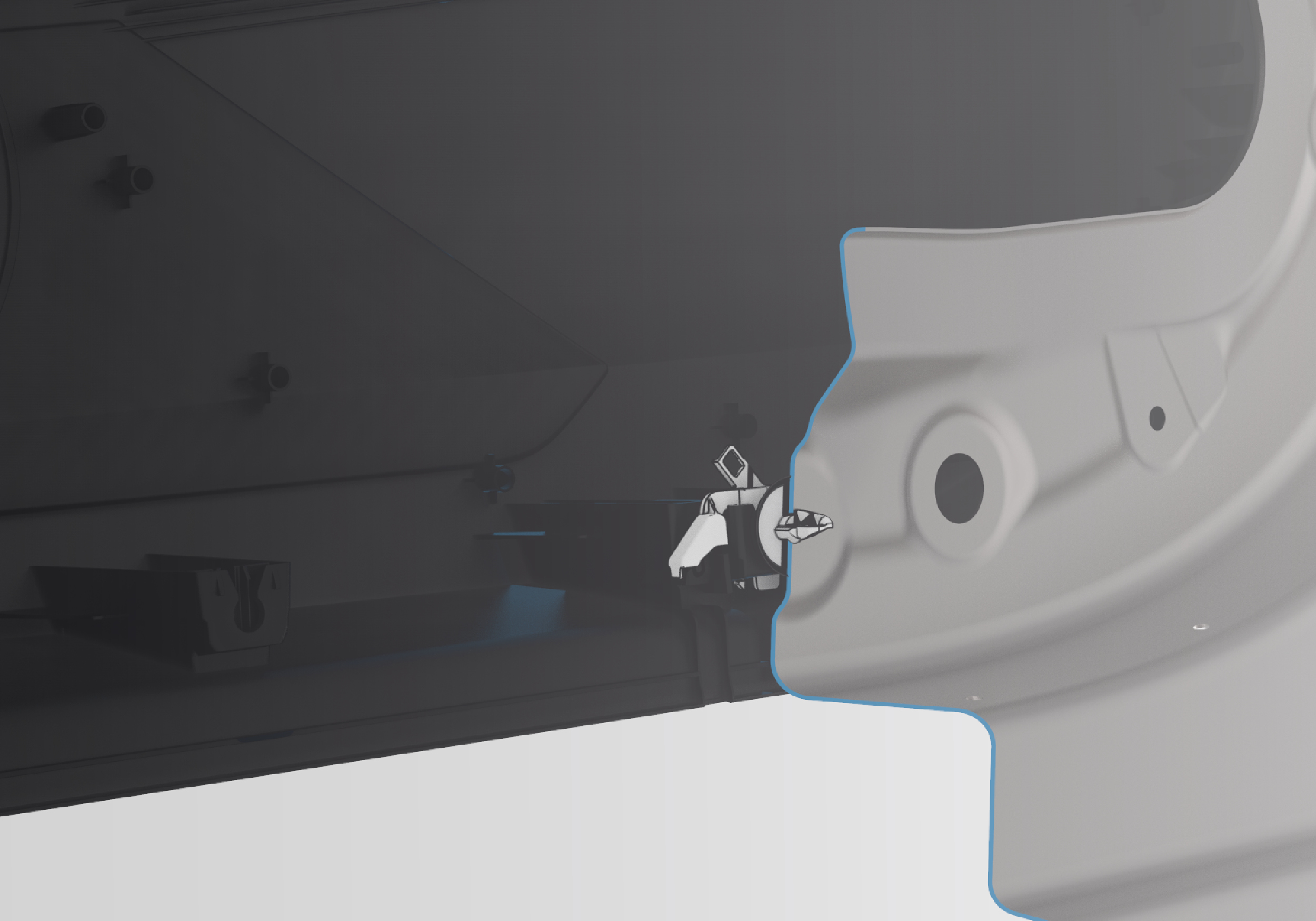 Screwless Luggage Ring
The Screwless Luggage Ring can be installed seamlessly without the need for tools. How? It is simply pressed into the metal surface and the protective cap is closed. Alongside the massively reduced assembly time, it is easy to check that the ring has been installed correctly. The cap only closes when the metal leg  is snapped correctly onto the metal clip.
Ergonomic – Simple click assembly with integrated error control.

Productive – Easy installation without tools

Robust – Allows heavy loads to be tied down and provides anti-twist protection

Lightweight – Up to 54% lighter than comparable products due to fewer parts.
Assembly and Disassembly:
For assembly, the luggage ring  is pressed into the metal surface and the protective cap is closed.
For disassembly, the assembly steps are carried out in reverse order: The protective cap is opened and then the disassembly tabs are pressed together with pliers and the luggage ring is pulled out of the metal surface.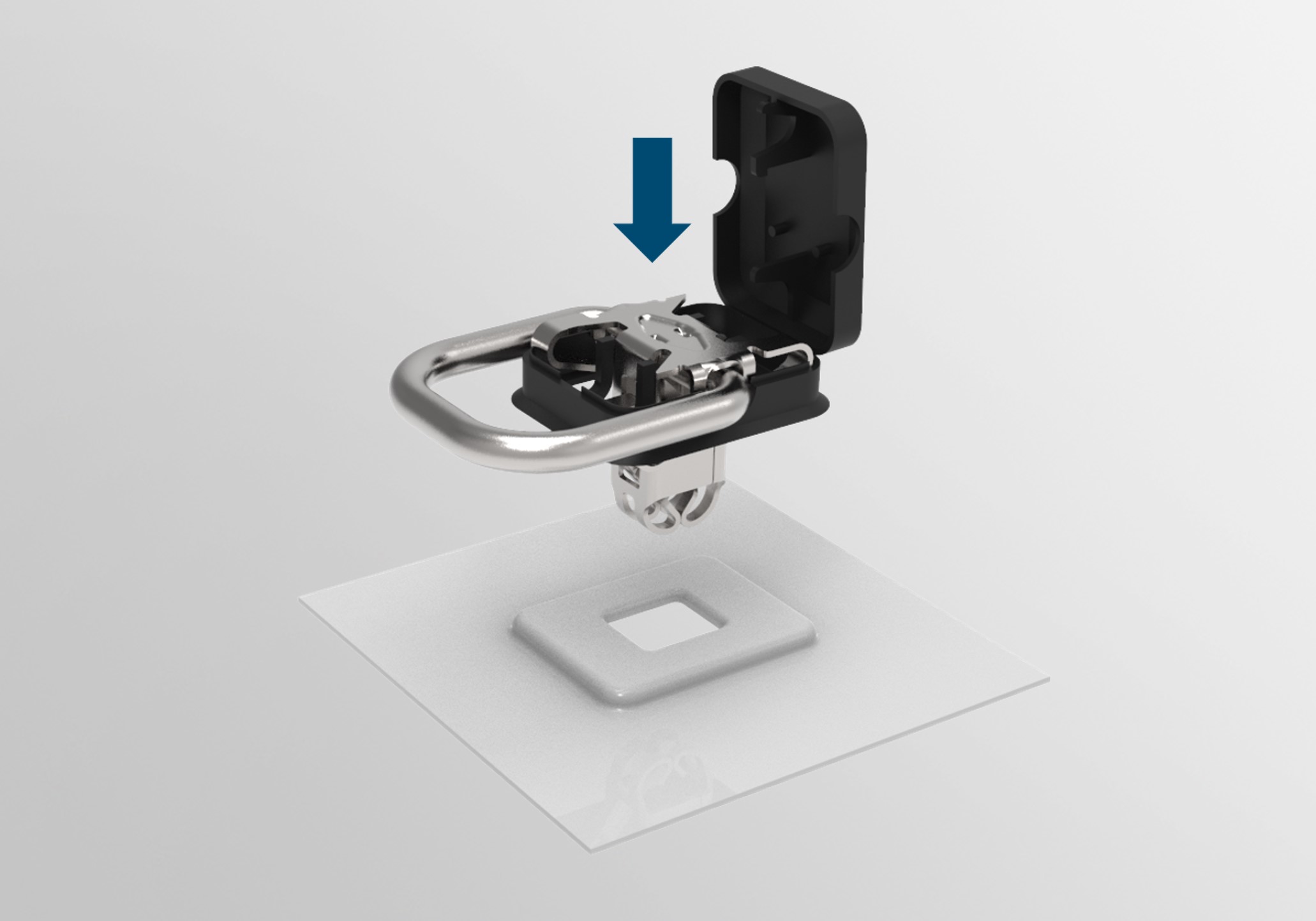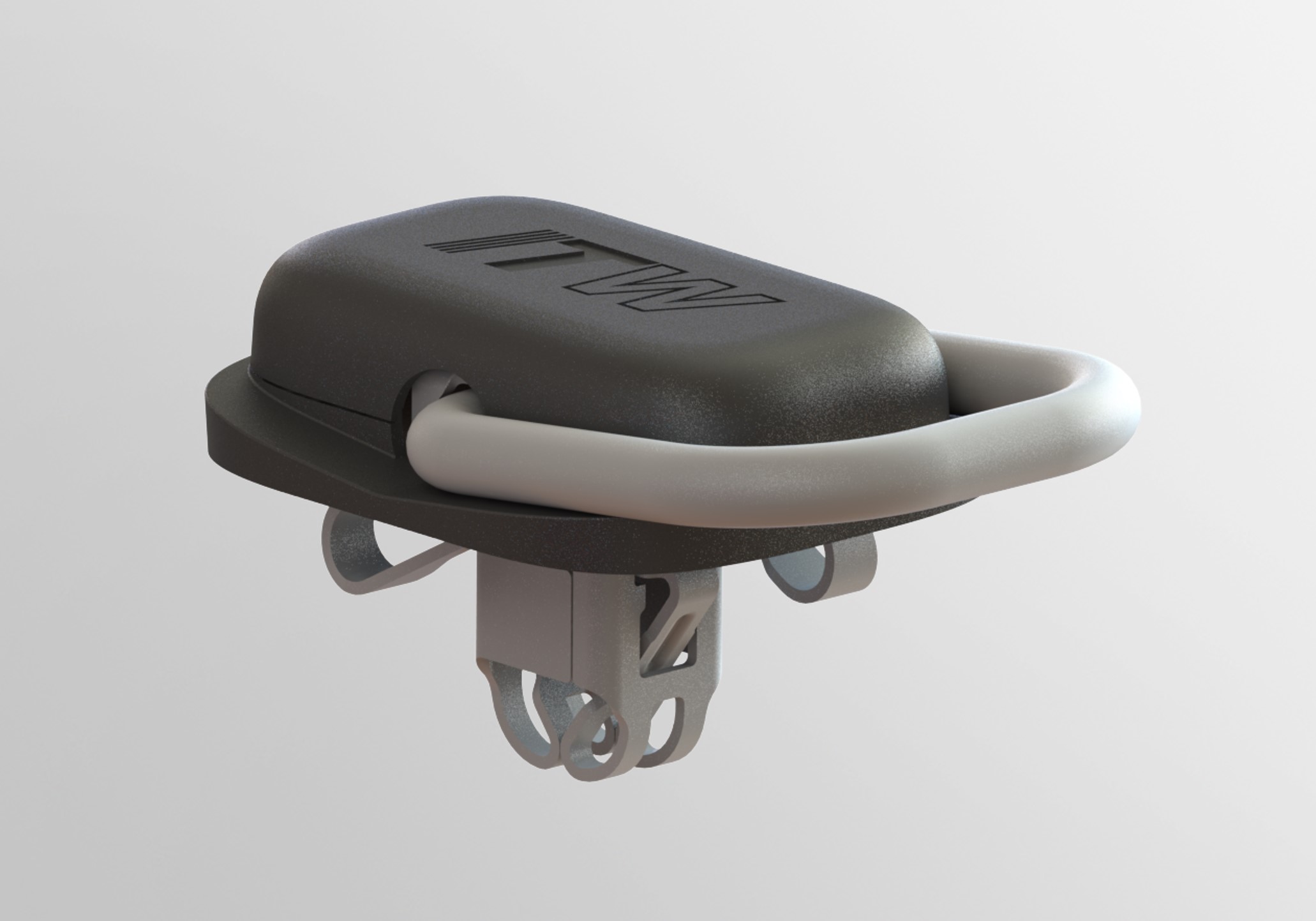 What the experts say
Our products are developed by experts who use their innovative strength, knowledge and experience to create the best fastening solutions. Massimo S. is a project manager in Sweden. We asked him a few questions about his work: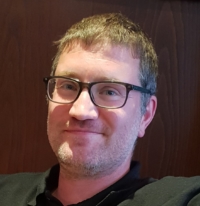 ITW Global Fasteners: What makes fasteners from ITW Global Fasteners special to customers?
Massimo S.: Due to ITW's many years of automotive interior fasteners experience, we fully understand both the flow and issues of the assembly process. We know which questions to ask, especially when our customers are still in the very early stages of construction and do not yet have all the answers. We find out how the part is assembled and what the assembly personnel's workflows are. We treat each customer as our first, so we do everything to make the assembly work as smooth as possible. With our fastening solutions, assembly errors are kept to a minimum because we introduce parts that fulfil the Poka-Yoke principle.
ITW Global Fasteners: What is the Poka-Yoke principle?
Massimo S.: It means that the fastening material avoids errors by only being able to be installed in the correct way. Because of this, we also know that the installation effort must be very low.
ITW Global Fasteners: Are fasteners custom designed and manufactured by ITW Global Fasteners?
Massimo S.: Every OEM (Original Equipment Manufacturer) has slightly different requirements. Some need parts that are used in almost every vehicle interior. Others need parts that are to be optimized for a specific application. For example, when a fastener is needed to fasten a panel to another with a force of less than 100N, we know that it would be pointless to design a fastener that offers a holding force of 200N. In this way, we can optimize the use of materials and look for recycled material with a lower carbon footprint. We also rely on frequent simulations and 3D printed fasteners.
ITW Global Fasteners: Why is there so much detail in the development of automotive interior fasteners?
Massimo S.: Through careful planning and the use of different tools, we understand very quickly if we are on the right path or not and can change direction or start development from scratch if necessary. This approach allows us to be creative and keep zooming in between the details and the main functions of the required part. We have several specific and patented technical solutions, from the strongest to the most compact, from the invisible fastening to the one that must be unfastened many times, and so on.
ITW Global Fasteners: What are the critical issues in the development of automotive interior fasteners?
Massimo S.: The main criteria for the development of fasteners for interior use are often the packaging, ease of disassembly, low price of the parts and, in forward thinking terms, the recyclability and in which panels the fastener can be recycled in. The key is often to be able to listen and ask the right questions to show the customer the problem from a different perspective. My job is to offer a bespoke fixture that is the best available solution for the specific need. Sometimes, I feel like a chef choosing the best ingredients to find the perfect recipe for my guest's favourite dish.