Clever solutions for wire management
We at ITW Global Fasteners collaborate with our customers to develop clever wire management solutions that meet their individual wishes and requirements. Our products are used in all kinds of applications. We offer tailor-made answers to the challenges of today's automotive industry like vibration protection, noise insulation and impermeability.
From cable straps and locators to retainers, our fasteners ensure a secure hold and precise routing for cables and wiring harnesses. This increases both safety and comfort in the vehicle.
Premium, tried-and-tested plastic products like our innovative tolerance compensation elements or vehicle lighting covers complement our portfolio. Find out for yourself.
Applications for the wire management solutions from ITW Global Fasteners
Fastening solutions from ITW Global Fasteners do their job reliably on the chassis and in the interiors of modern vehicles in a wide range of variants. They are used in doors, seats or lighting systems to name just a few areas. Our engineering teams and production experts place great value on design and quality to ensure reliable and durable fasteners. Discover the variety of our innovative products.
Cable fasteners for chassis & interior
2K Locator for doors:
Clever two-part solution from ITW Global Fasteners for securing wiring harnesses to vehicle doors. A molded seal provides the required impermeability. The 2K Locator is suitable for a wide range of clamping thicknesses, and is available in both round and oval-hole variants. This makes it highly flexible and versatile.
Fastening Elements for Seat Wiring Harnesses:
Products from ITW Global Fasteners are also used in vehicle seats. To secure seat wiring harnesses, we offer fasteners with specially shaped locking feet. Our products meet head impact requirements and provide the necessary protection against damage to the bladder mat or heating mats in the seat.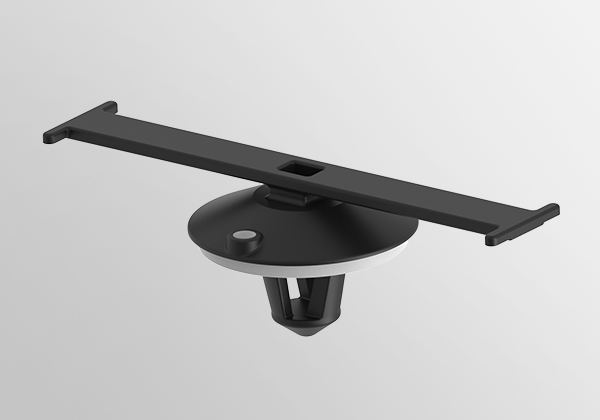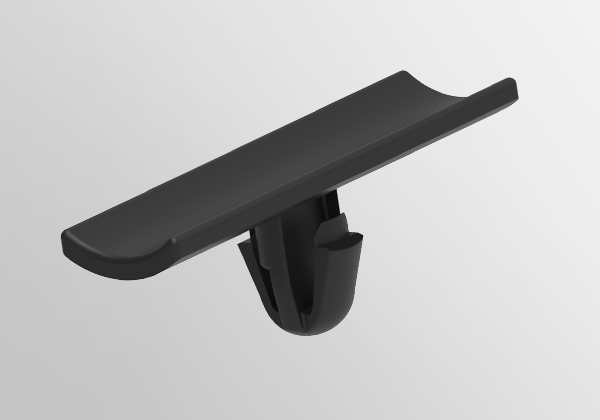 Cable Straps:
Even in modern vehicles, cable straps still play a major role in wire management. ITW Global Fasteners offers a range of products in this area. They cover a variety of aspects and requirements, such as robustness, ergonomics, cost and many more. Our Ergo Cable Strap, for example, is extremely thin and flexible. It is suitable for a variety of hole diameters and sheet thicknesses. This is down in part to the Quadfin design. The cable strap is easy to insert and delivers high retaining force. It is also much lighter than many comparable competitor products. We would be delighted to find the right solution to your application as well.
Micro Fastener:
Innovative wire management solution from ITW Global Fasteners for excellent efficiency on the production line. This product tightens automatically and requires no tools for assembly, helping to slash costs in the assembly process.
Alongside these benefits, the Micro Fastener also guarantees the following:

Cable strap positioned securely on the wire bundle
Calibrated fixing adjusted to the diameter of the wiring harness
Secured without tape: no need for winding material
Protection against hand injuries thanks to flush cut on the cable strap
These benefits make our Micro Fasteners the perfect solution. We offer them in a variety of designs for different hole geometries and sizes.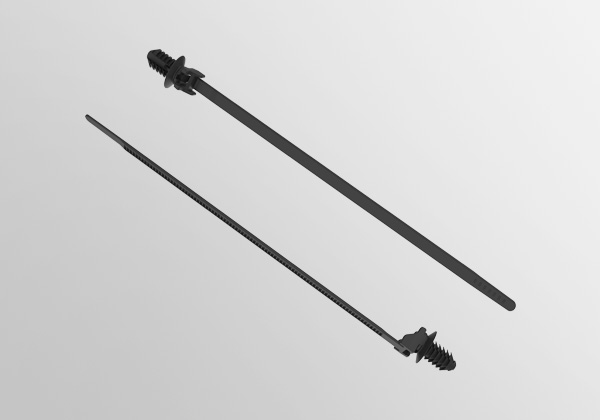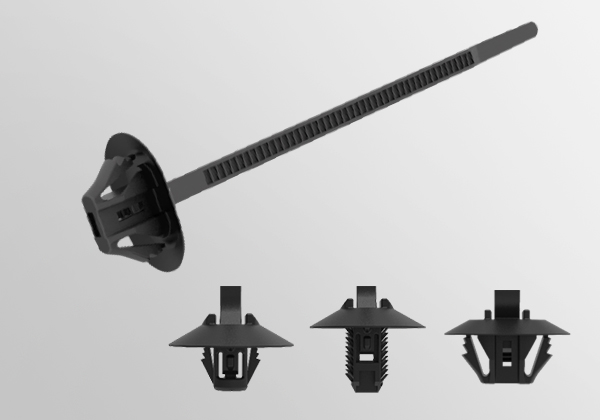 Low-voltage drive system cable fasteners
Blind Hole Fasteners:
Our Blind Hole Fasteners offer countless benefits and are perfect for applications in all kinds of materials such as plastic, steel and aluminum. Thanks to their high temperature resistance, they can be used in the engine compartment and other high-temperature areas. Blind hole fasteners from ITW Global Fasteners are easy to fit. They combine low insertion forces with high retaining forces. With their innovative design, they can be installed and removed multiple times simply by rotating by 180°, with no need for tools. Even sunken blind holes in compact areas are not a problem. Our Blind Hole Fastener is compatible with all standard wire management products, and is used together with Cable Straps, Locators, Retainers and other ITW products.
Locator:
Locators are another member of the ITW Global Fasteners wire management family. They are also ideal for securing and positioning cables and wire bundles at specific points in the vehicle. The cables are fixed to the Locator using a suitable tape. We offer Locators with and without seals, and for a wide range of fastening types such as round holes, slots, pins or edges. We also provide components with sliding elements for flexible tolerance compensation. Alongside quality and durability, these standard parts were developed above all with cost optimization in mind.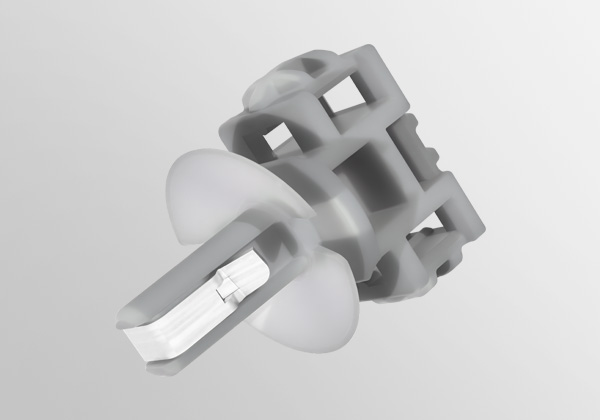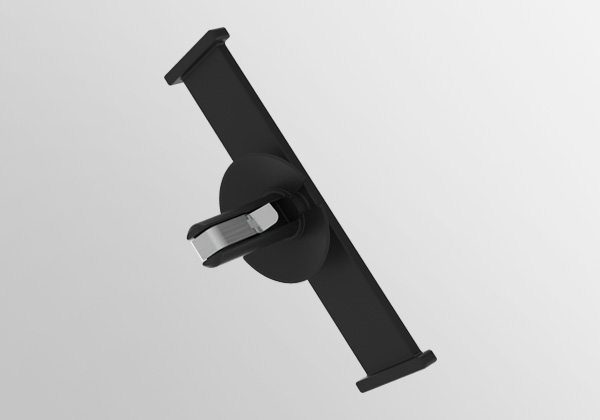 Connector Retainer:
ITW Global Fasteners produces Connector Retainers tailored to customer specifications for all kinds of fastening types. Through a combination of reliable quality and precision, we ensure compatibility between the connector and retainer. In most cases, the interfaces are specified by OEM specifications. The most common standard situations here are fastenings in holes, on pins and on edges.
Non-Scratch Edge Clip:
Our Edge Clips are a new, ergonomic and secure wire management solution for mounting on edges, without scratching sensitive coated or painted surfaces. They therefore make the sharp edges of the metal inserts that were once commonplace a thing of the past. They also remove the risk of deep scratches during assembly. With this product, we provide reliable and long-lasting protection against rust and erosion. As well as protecting surfaces, the innovative solution from ITW Global Fasteners also delivers high holding force.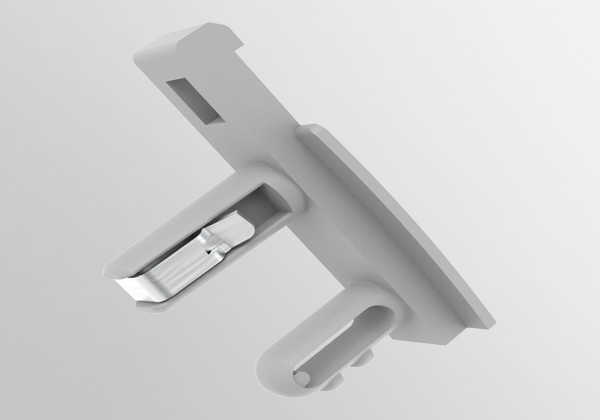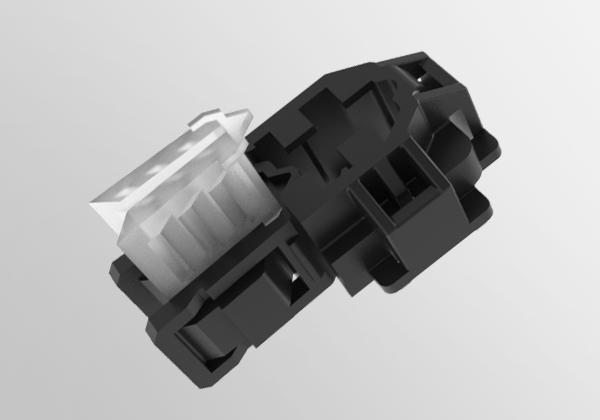 Tolerance Compensation Elements:
Modern vehicles often feature complex headlamp systems. ITW Global Fasteners has developed high-performance Tolerance Compensation Systems specifically for this area. They replace the conventional metal elements used previously. As well as being around 30% lighter, they enable even more significant savings. The number of components has been reduced from seven to two, saving both costs and assembly time. Corrosion issues on metal parts are therefore no longer a problem. For the tail lamps, we have developed a special watertight version. The components for both headlamps and tail lamps have been successfully tested, including climatic, shaker and vehicle tests.
Assembly:
First, secure the plastic element on the shell bracket. Next, when turning the screw, the upper section of the element extends until it reaches the sheet and forms a secure connection with the bolt. This leads to an automatic tolerance compensation of up to 8 mm. The connection can be screwed multiple times, while the integrated transport lock reliably prevents the adjustment screw from coming loose.
Our Tolerance Compensation Elements offer a range of advantages in fully automatic assembly. They make it easier to position components and eliminate any additional inspection steps.
Headlamp Cover:
ITW Global Fasteners has developed specially tailored covers for headlamps. They reliably cover assembly holes and screws for adjustment and setting, protecting against dirt and spray water. The covers can be fitted ergonomically and are reusable thanks to the tough TPV material. Rails and assembly robots can easily automate the assembly process.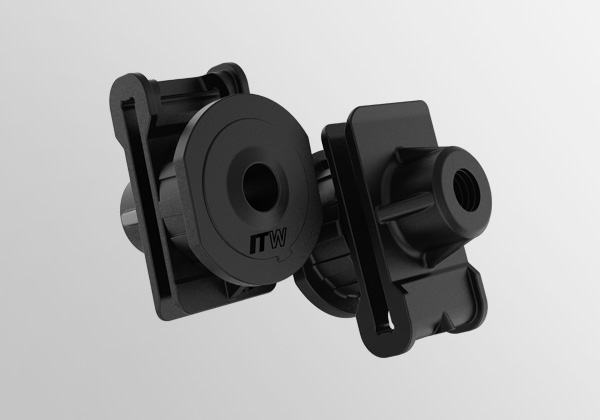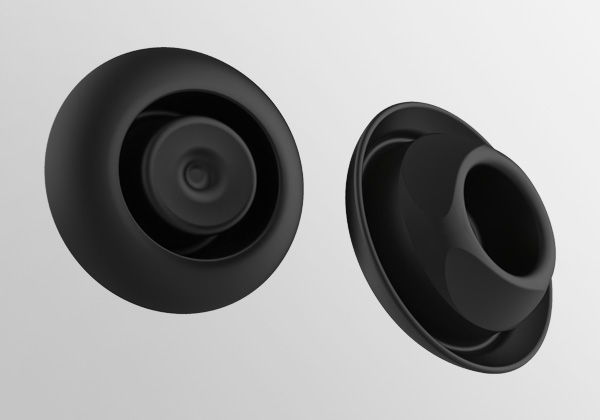 Flat Wire Fastening Clip:
This fastener lets users reliably route and secure very flat wires measuring 0.2 mm in thickness. The Flat Wire Fastening Clip reliably secures the wire and prevents it from slipping. This stops any damage and wear on the wire due to friction.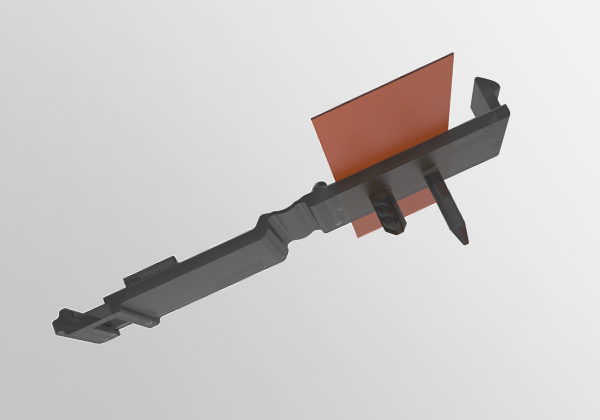 Wire management innovations from ITW Global Fasteners
Ergofastex Grommet – The sustainable solution for reliable cable fastening from ITW Global Fasteners
Our clever TPE Harness Grommet is the perfect example of how design and material can combine perfectly.
It is designed around a circumferential groove with a reinforced central section and flexible internal rings. When used together with modern thermoplastic elastomers (TPE), our product guarantees:
An excellent seal against water and moisture
High tensile force
Temperature resistance from -40 to 100 °C
The TPE Harness Grommet from ITW Global Fasteners offers a reliable axial and radial seal, and is suitable for use on sheet thicknesses of 0.8 to 2.6 mm.
This innovative product also offers significant advantages in terms of ergonomics and end assembly:

Easy assembly
Outstanding haptic and acoustic feedback
Prevents assembly errors
In addition, the TPE Harness Grommet helps us reach our sustainability goals.
Up to 50% of the materials used are recycled and it weighs up to 50% less than comparable products.

What the expert has to say
Kai H. is key account manager for wire harness fasteners and lighting. Working together closely with project managers, developers and innovation teams, he analyzes customer requirements and works on new and clever fastening solutions.
ITW Global Fasteners: What has changed in vehicle wire management and what are the challenges you currently face when developing fasteners for this area?
Kai H.: The increasing number of comfort and assistance systems in the vehicle inevitably means a more complex wiring harness.
As the world transitions from combustion engines to electric drives, new requirements arise for cable fasteners, such as increased temperature resistance, holding force and installation verification.
The need for lower noise emissions is also leading to increased demand for decoupling solutions.
ITW Global Fasteners: How does ITW help customers find solutions as a development partner?
Kai H.: Alongside millions of proven standard products, ITW also offers tailor-made solutions. Innovation is one of the core elements of our business model, with constant focus on our customers.Whenever our customers face new challenges or find that existing solutions are not up to the job, we develop creative fastening solutions to address the problems precisely. Our customer back innovation process begins when the problem is discovered and ends in a series-ready solution that offers tangible and significant added value to the customer.
Our development and innovation teams offer support here, along with various simulation methods like FEM, Moldflow, etc. We also analyze the latest trends in the automotive sector and determine how they affect the demand for new solutions. Examples here include things like lightweight construction and electrification. With our thorough understanding of assembly processes in the automotive industry, excellent engineering expertise and ability to develop customized materials, we can always find the best solution for our customers.
ITW Global Fasteners: What role does sustainability play here?
Kai H.: We at ITW are committed to acting sustainably in all areas of our business, from raw materials purchasing to the way we work as an organization.
We are constantly checking and working to reduce the ecological footprint of our products and business activities. In an age where resources are more precious than ever, we focus on developing lightweight designs and using both recycled and new eco-friendly materials.
A good example in the area of wire management is our TPE Harness Grommet. Around 50% of the materials used to make it are recycled and it is up to 50% lighter than comparable products. It plays an important role in our portfolio and helps us achieve our sustainability goals.